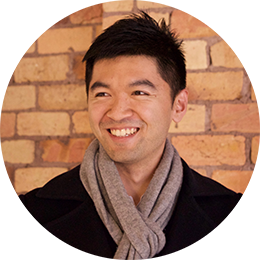 Jimmy
jimmy@mytuition.nz
Jimmy graduated from the University of Auckland with a Civil Engineering degree (first class honours),and worked as a structural engineer at Parsons Brinckerhoff before leaving to pursue his passion of starting a business.
He has a never ending stream of ideas on how to do things better, and running MyTuition gives him a perfect outlet to take advantage of this.
To the dismay of his parents, Jimmy refuses to consider returning to his stable engineering job and insists on focusing all his energy into improving and growing MyTuition.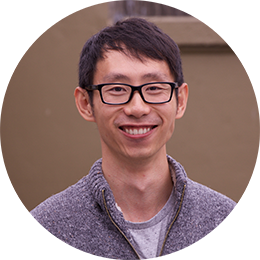 Roy
roy@mytuition.nz
Roy is fluent in 25 different programming languages that nobody else can understand; naturally he graduated from the University of Auckland with a degree in Software Engineering (first class honours).
As an IT genius, he spends his time building great software for MyTuition as well as working part time at Datacom, an international yet locally owned software development company.
After spending an extraordinary amount of time trying to come up with a witty closing line that non-tech people can understand, Roy gave up and is using this sentence instead.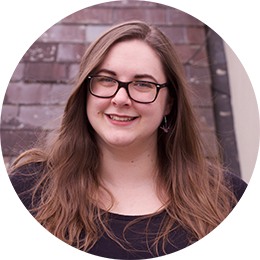 Ander
ander@mytuition.nz
Ander studied at both Victoria University and AUT and graduated with a degree in International Studies and a minor in International Business. She grew up moving around the world, and on top of being a people person, has experience interacting with people from many different cultures.
At MyTuition, she helps students find the perfect people to help them through their challenges, as well as constantly innovating to improve these partnerships.
When Ander isn't working at MyTuition, you can find her cooking/baking up a storm, curled up with a book or out exploring with her camera and friends. She may or may not have secured her job by bribing with her delicious baking.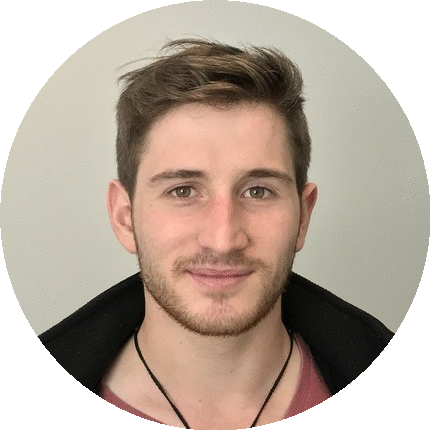 Jason
jason@mytuition.nz
Jason has a passion for youth, health, education and leadership. When he's not involved in making an impact with MyTuition, he runs his own education initiative for students interested in entrepreneurship, and also organises junior sports events around the country. He's volunteered on ambulances in Israel, completed in the Underwater Hockey World Championships, and served as a Head Residential Advisor during university!
Jason always puts others interests ahead of his own and enjoys watching others flourish. As a Community Manager, he brings people together through creating amazing positive experiences and makes sure that no-one feels alone. Jason brings a special flavour to the MyTuition team and the events he organises.
Jason doesn't drink coffee so has cold shower in the morning to make sure he's wide awake before he gets into the office. He's always looking for the next adventure and hates the idea of retiring :)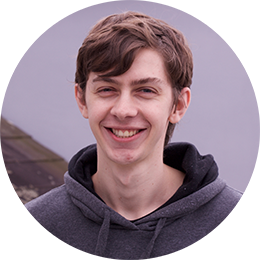 Leighton
leighton@mytuition.nz
Leighton is currently studying a Computer Systems Engineering degree at Auckland University. He has been programming since early high school and knows both software and hardware like the back of his hand.
Behind the scenes, Leighton works with Roy to develop new features that the rest of the team use to provide the MyTuition community with the best service possible.
Talk geek to Leighton and you will see a spark of passion in his eyes, then again that might just be the caffeine.
Our story
Shortly after we started MyTuition, we realised why nobody else was doing what we were doing – because, well, no one else wanted to work 80 hours a week.
We quickly realised what a monumental task it was to arrange the right tutors for students and keep them on track through the year, which was why all our competitors were charging at least 40% more than us. We knew that we could do things so much better than everyone else but there was just the tiny problem of handling the number of students while keeping prices affordable.
Undeterred, we spent the last two years building a fantastic software platform that would allow us to do things a lot more efficiently. We did this in parallel with running the business manually, and it gave us a lot of useful feedback and experience to ensure that the final product allows each person at HQ to effectively keep track of our students and retain the personal connection that's so crucial to education.
Students and tutors can now also log into the platform, and it helps them keep track of everything that's going on. It's not just an organisational system for us, but also a learning management system which ties directly into each lesson. We have a lot of future features planned which will help them better plan their lessons, see their progress, and understand what they should be doing next.
A message from the founders
Jenny thoroughly enjoyed her high-school years, Jimmy's on the fence, and Roy's on the opposite side of that fence. Nobody's high-school journey is an easy one, and it certainly doesn't help to have homework, assignments, and exams to stress over amidst it all. We each stumbled a bit more than necessary; we all made mistakes - some more embarrassing than others.
Everyone has that fantasy of going back to a time and place armed with the knowledge they have now. It probably wasn't very healthy for us three to dwell on those "if only" moments, but it laid the foundation upon which we eventually built MyTuition. As a high school student, all you're focused on is the next day's homework or the next week's test, without seeing the bigger picture of how everything fits together, or where you want to end up.
All of us here at MyTuition from team leaders to individual tutors have recently been through all that, and we get it. That's why we do what we do, because we want that knowledge and experience to be passed on to the next generation of students.