A message from Jimmy and Roy, the people behind the vision
We believe that no student should have to face their challenges alone
Looking back at our time in school, we were frustrated at how much time we wasted.
We both excelled in our studies, completing engineering degrees with first class honours. However, we always felt like we could have accomplished so much more.
If only there was an older version of ourselves that we could talk to, someone that truly understood what we were going through, we would have been able to learn and grow faster.
From our own experiences tutoring dozens of students, we saw firsthand the amazing impact that the right mentor can make. We were proud to see our students become who they were meant to be.
We want every student in New Zealand to have that same opportunity.
In partnership with Macleans College, a school of 2500+ students in Auckland, we launched MyTuition in 2014 and set out to make this vision a reality.
This is our team
We're a company that's out to make an impact in the world. Every day, we strive to become better versions of ourselves, and to help others to do the same.
We're proud of the team and the culture that we've built, and we're energised to come in to the office each day to work towards our mission.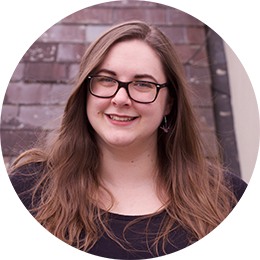 Ander
ander@mytuition.nz
Ander studied at both Victoria University and AUT and graduated with a degree in International Studies and a minor in International Business. She grew up moving around the world, and on top of being a people person, has experience interacting with people from many different cultures.
At MyTuition, she helps students find the perfect people to help them through their challenges, as well as constantly innovating to improve these partnerships.
When Ander isn't working at MyTuition, you can find her cooking/baking up a storm, curled up with a book or out exploring with her camera and friends. She may or may not have secured her job by bribing with her delicious baking.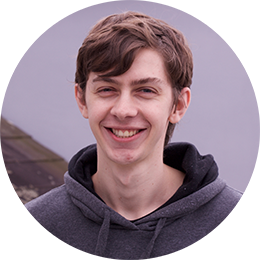 Leighton
leighton@mytuition.nz
Leighton is currently studying a Computer Systems Engineering degree at Auckland University. He has been programming since early high school and knows both software and hardware like the back of his hand.
Behind the scenes, Leighton works with Roy to develop new features that the rest of the team use to provide the MyTuition community with the best service possible.
Talk geek to Leighton and you will see a spark of passion in his eyes, then again that might just be the caffeine.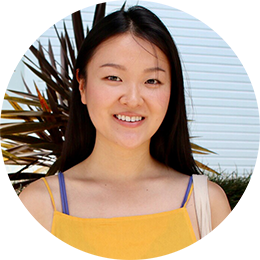 Maggie
maggie@mytuition.nz
Maggie is studying towards a Bachelor of Arts at the University of Auckland, majoring in English and Politics. She'll begin her Honours in English this year. She has a background in writing, social media, and communications. She loves writing, regardless of genre or audience, with the one exception of short bios about herself (it took two years to complete this one).
At MyTuition, Maggie tells the stories of our community. She creates content that helps and entertains people, gathering insights from tutors, students, parents and professionals. She's also the careful curator of memes (among other things) for MyTuition's social media.
If you think her lovingly picked memes are lame, please don't tell her because you'll give her a complex.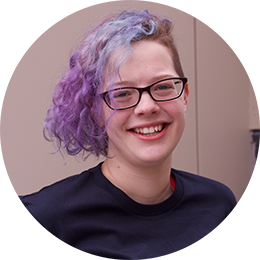 Jen
jen.muhl@mytuition.nz
Jen is currently studying a conjoint degree in Chemistry and Law but no, she doesn't know what she wants to do with it and doesn't know how many more years she has to go! Whatever she ends up doing in the future, Jen wants to put her skills to work helping others and hopefully making the world a better place.
At MyTuition, Jen uses her extensive experience as a tutor to manage and grow the tutor community. Never content with the way things are, she's constantly improving things for our tutors.
When not at MyTuition Jen is probably binge watching TV shows, knitting or getting as muddy as possible while running, always with large amounts of coffee!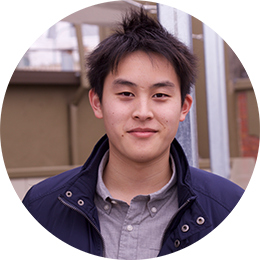 Kahn
kahn.tasker@mytuition.nz
Kahn graduated with a Bachelor of Arts Degree majoring in Psychology and Sociology at the University of Auckland. He volunteers at helpline agencies in his spare time, and is working towards his dream of becoming a psychologist.
Using his insight from studying the social sciences (and his experience as a tutor), Kahn helps the tutor community flourish by running workshops, sourcing resources and developing events. Enjoying interacting with all kinds of people, he is in a perfect position to empower and mentor both students and tutors, helping them become better versions of themselves.
Often being asked if he can read minds, Kahn will admit that he can't, then again that doesn't stop him from trying.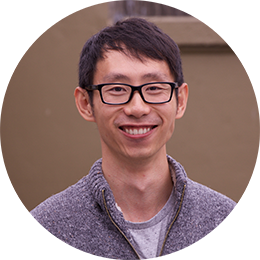 Roy
roy@mytuition.nz
Roy is fluent in 25 different programming languages that nobody else can understand; naturally he graduated from the University of Auckland with a degree in Software Engineering (first class honours).
As an IT genius, he spends his time building great software for MyTuition as well as working part time at Datacom, an international yet locally owned software development company.
After spending an extraordinary amount of time trying to come up with a witty closing line that non-tech people can understand, Roy gave up and is using this sentence instead.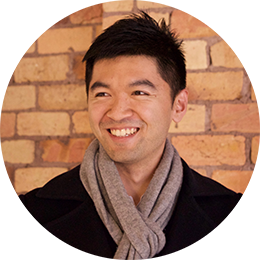 Jimmy
jimmy@mytuition.nz
Jimmy graduated from the University of Auckland with a Civil Engineering degree (first class honours), and originally worked as a structural engineer at Parsons Brinckerhoff. Wanting to make more of an impact in the world, he left the company to found MyTuition where he could better use his skills and his passions.
He's passionate about building amazing teams to tackle difficult problems that will help make the world a better place.
To the dismay of his parents, Jimmy refuses to consider returning to his prestigious engineering job and insists on focusing all his energy into improving and growing MyTuition.
Find me the right tutor
What subjects do you need help with?